At Virginia Integrative Practice (VIP), you are a Very Important Patient. VIP DOCTORS treat most medical conditions including Women's & Men's Health, Endocrine Fatigue (Thyroid, Adrenal), Metabolism (Metabolic Syndrome, Diabetes, Weight Gain, Obesity), Chronic & Acute Stress with Insomnia, Anxiety & Depressive Components, Gastrointestinal Microbiome, Allergies, Immune, Cardiovascular and more.
VIP DOCTORS combine the best of Integrative Medicine and Conventional Medicine with natural medical scientific-based therapies treating the whole person in a dynamic patient-physician partnership engaging patients to participate in their health's journey.
Dr. Amy Kossoff, MD
Board Certified Internal Medicine
Women's Health, Integrative Medicine
Assistant Professor, George Washington School of Medicine
Johns Hopkins Hospital privileges
30 years Washington physician, including at Georgetown & George Washington Medical Systems
Dr. Amy Kossoff, MD is board-certified in Internal Medicine. She is Asst Professor at the George Washington School of Medicine. She has hospital privileges with Johns Hopkins Medicine at Sibley Hospital. She has been practicing medicine for 30 years and establishes a dynamic physician-patient partnership for optimal patient wellness and empowerment.
She completed her Integrative Medicine Fellowship at the University of Arizona, a program originated by renowned Harvard-educated Dr. Andrew Weil, MD Ph.D. She is passionate about bridging East meets West with integrating the best of conventional medicine with integrative medicine. She completed Helms Institute Certification in Medical Acupuncture and certified in Hypnotherapy utilizing these tools to work on emotional and mental dynamics. As a skilled physician in Internal & Integrative Medicine, she treats complex cases integrating an individualized and comprehensive treatment plan for you.
She can function as a primary care provider in managing your medications. She treats most medical conditions to include cardiovascular, fatigue - thyroid/adrenal, women's health with bioidentical hormone replacement therapy (BHRT), diabetes, metabolic syndrome, immune- allergies, infections, and integrative cancer support as well as pain and stress with anxiety and depressive components.
80% of Dr Kossoff's patient population is Women's health and menopause treating with BHRT as well as thyroid and adrenal support.
She completed medical school at the George Washington School of Medicine and her residency at Medstar Washington Hospital Center / Internal Medicine Hospital. She enjoys her academic post as Asst Professor at GW School of Medicine. She enjoys her time with her husband who also is a physician, their 3 children, and adorable pets.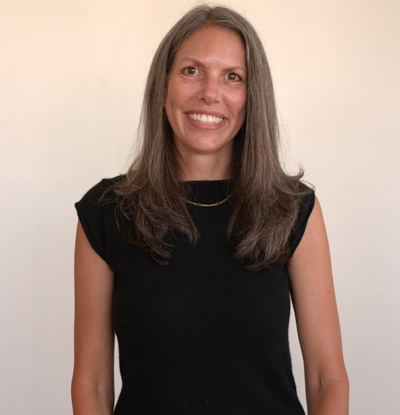 Lisa Goldstein, CNP
Lisa Goldstein, CNP, is a certified Nurse Practitioner that specializes in Integrative Medicine and Women's Health. Lisa provides a holistic (whole person) approach to care, being sensitive to her patients issues and needs, looking for root-cause solutions for common health concerns. She creates a dynamic practitioner/ patient partnership for optimal positive outcomes. Combining the best of conventional medicine with medical, scientific evidence based natural therapies; Lisa emphasizes the relationship between body, mind and spirit as it relates to wellness.
Lisa treats many Womens Health issues with Bioidentical Hormone Replacement therapy such as PMS, PeriMenopause, Menopause and Osteoporosis issues. She prescribes Birth Control. She provides annual breast and pelvic exams to include PAP smear to screen for Cervical Cancer. She prescribes DEXA bone density, and mammograms. Lisa is a survivor of breast cancer, being 5 years in remission. She works with patients with immune therapies such as Mistletoe and Vitamin C and specific protocols for Cervical Dysplasia, Cervical Cancer, Ovarian and Breast Cancer. She works typically in conjunction with your conventional treatment with your oncologist.
She worked for Zach Bush MD, a renowned Integrative physician, at The M Clinic in Charlottesville VA for 3 years. Dr Bush is triple board certified in Internal Medicine, Endocrinology, and Gerontology.   Her extensive clinical experience in women's health and men's and women's wellness provide patients with a comprehensive plan of care . She completed her Midwifery Residency at Kaiser Permanente Anaheim Medical Center, followed by employment at Torrance Memorial Medical Center, Baptist Medical Center and Johns Hopkins Hospital.
She received her credentials from the University of Southern California as a Women's Health Nurse Practitioner, Certified Nurse Midwife, receiving a Master's of Science in Nursing. She received her Bachelor's in Nursing at Syracuse University. Lisa has an extensive network of fellow practitioners that she collaborates with in Charlottesville. She loves Charlottesville and enjoys spending time in nature, hiking with her family and pets. She practices Pure Barre and Yoga.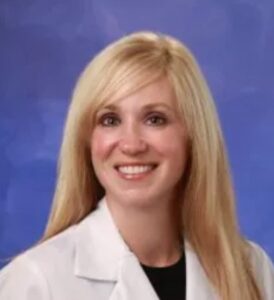 Dr. Jennifer Arhnold, MD
Board Certified OB-GYN
Women's Health Consultant
Dr Arhnold MD has treated young & older women health issues from oral medications, screening for cervical and ovarian cancer to  providing minimal invasive gynecological surgery.
We Offer Two Locations To Serve You